Philémon Cimon presents two new songs from L'été, his new album on sale January 28th.
Soleil blanc and Par la fenêtre are available today as a digital 45.
Production: Alexandre Grégoire | Director of Photography: Christophe Collette
cliquez ici pour la version française >>
Produced by Alexandre Grégoire, of Roméo & Fils, Soleil blanc is the very first video from the upcoming record L'été. This production showcases Philémon performing as a romantic musician a little too in love with his instrument that forsakes his lovely wife, sinking in a puddle of dreams and liquor. Magic realism meets Keaton, Douglas and Garbo in this strange fairy tale that blends genres and eras, a tribute to the innocent poetry of silent film.
Early July
Analysis on the change from Chante to Cimon

I had written "Philémon Chante" on a poster for a show I was going to give in St-Joseph-de-la-Rive, Charlevoix, explaining to my friends that singing was what I was about to do there, even if that is what I was doing every night, around the campfire, with these same friends, my cousins, my brother and the girls.

It was my first official show; I was 17. It went rather well. I mostly remember that I busted many strings, that my big hit was "Ma branche de cèdre" and another composition about ice cream, and my Coloc covers; and that I made $80 in the hat and that wasn't bad at all. I had given a quarter of it to my then-girlfriend and she drank it all with other people while I was packing my gear. In those days, $20 was a lot of money, but that evening, I was feeling pretty much like Elvis, I didn't really care. I thought she was really beautiful, which could explain the situation…

Nowadays, I don't need to explain that I will sing when I sing and, when one asks for my name, generally, I answer Philémon Cimon.
- 30 -
SOURCE: AUDIOGRAM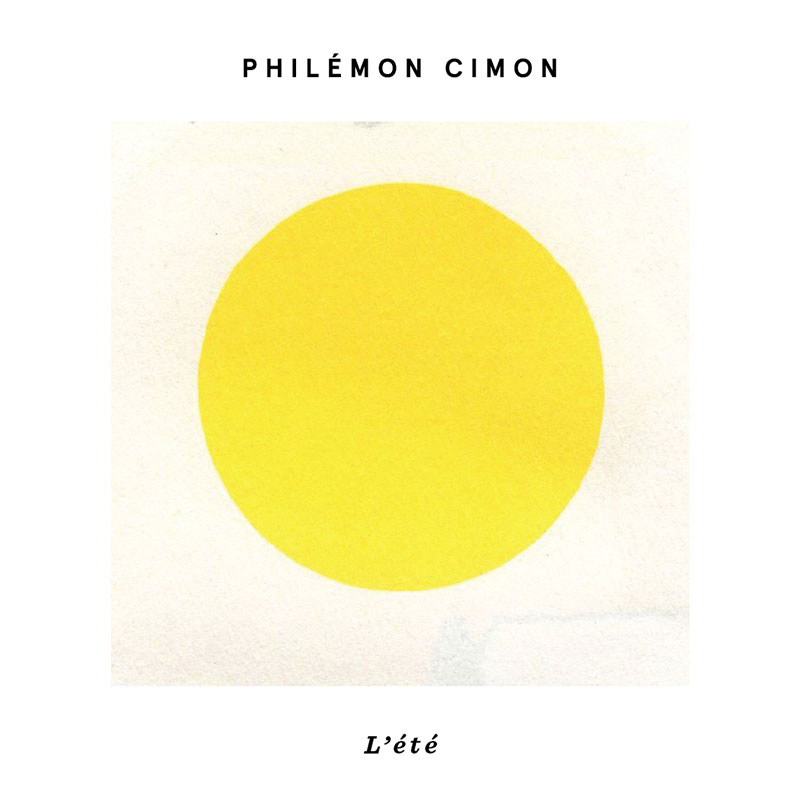 The songs
Soleil blanc and
Par la fenêtre
available now



New album L'été
available January 28th, 2014
SOLEIL BLANC available on 45tours.ca
NEW FACEBOOK PAGE
PHILÉMON CIMON >>