pour la version française, cliquez ici >>

Dream a Little Dream is an understatement. A world where adults ride scooters, the great-grandchildren of Captain and Maria von Trapp make schnitzel, and sing-a-longs pop up at every party seems like a dream, but this fantastical world is alive and sparkling on the new full length album collaboration between Pink Martini and The von Trapps, available everywhere today!

Two years ago, Sofia, Melanie, Amanda, and August von Trapp came to Portland to perform with the Oregon Symphony, and soon thereafter were drawn into the orbit of Thomas Lauderdale. Thomas, who believes The Sound of Music was the last great American film, found these real-life descendants of that legendary family to be as magical as the movie itself, and it didn't take long until The von Trapps had moved to Portland and cultivated a lasting bond with Thomas and Pink Martini.

This spring we are pleased to present Dream a Little Dream, the culmination of this collaboration. The album features the crystalline four-part harmonies of the singing siblings, guest appearances by such eminent and diverse talents as The Chieftains and Wayne Newton, and arrangements by Thomas Lauderdale, all backed by your favorite « little orchestra ». It is a playful, fresh, and lovely trek around the world. We can't wait for you to hear it.
CONFIRMED TOUR DATES
MAR 20 | GREENVILLE, SC
MAR 21 | JACKSONVILLE, FL
MAR 22 | KEY LARGO, FL
MAR 23 | TAMPA, FL
MAR 25 | WEST PALM BEACH, FL
MAR 26 | MIAMI, FL
MAR 27 | NEW ORLEANS, LA
MAR 29 | OKLAHOMA CITY, OK
MAR 30 | AUSTIN, TX
MAR 31 | DALLAS, TX
APR 11 | PORTLAND, OR
APR 12 | PORTLAND, OR
APR 13 | PORTLAND, OR
APR 15 | BELLINGHAM, WA
APR 16 | OLYMPIA, WA
APR 17 | EDMONDS, WA
APR 18 | TACOMA, WA
- 30 -
SOURCE: AUDIOGRAM
PINK MARTINI – Dream a Little Dream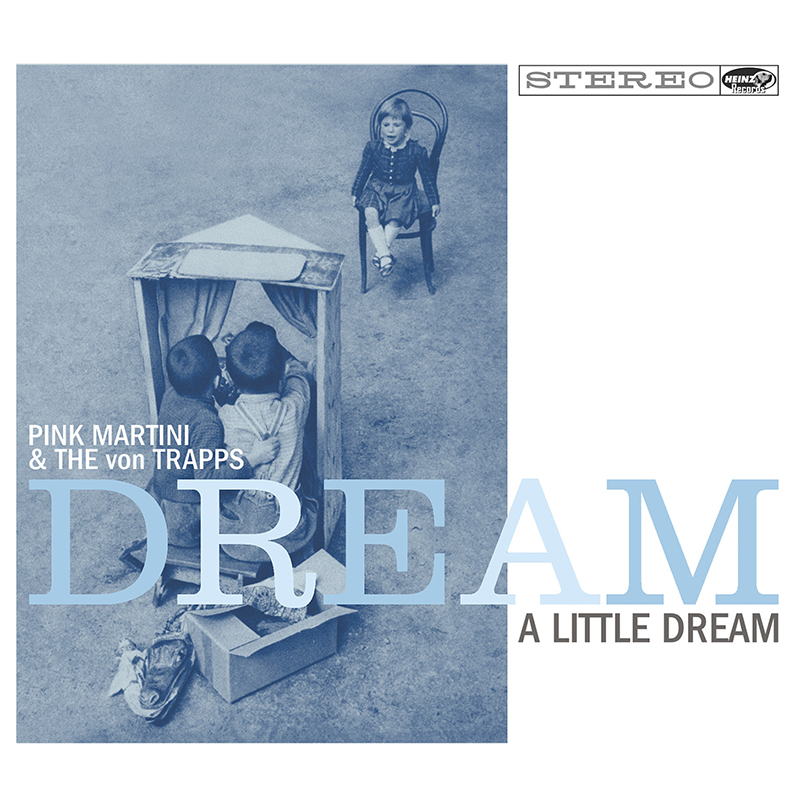 DREAM A
LITTLE DREAM
disponible en
magasin et en
ligne



1. Storm
2. Kuroneko no tango
3. Dream a Little Dream
4. Fernando
5. Hayaldah hachi yafa bagan
6. Friend
7. Die Dorfmusik
8. In stiller Nacht
9. Le premier bonheur du jour
10. Rwanda nziza
11. Gongxi
12. Hushabye Mountain
13. Lonely Goatherd (featuring Wayne Newton and Jack Hanna)
14. Edelweiss (featuring Charmian Carr)
15. Thunder (featuring the Chieftains)