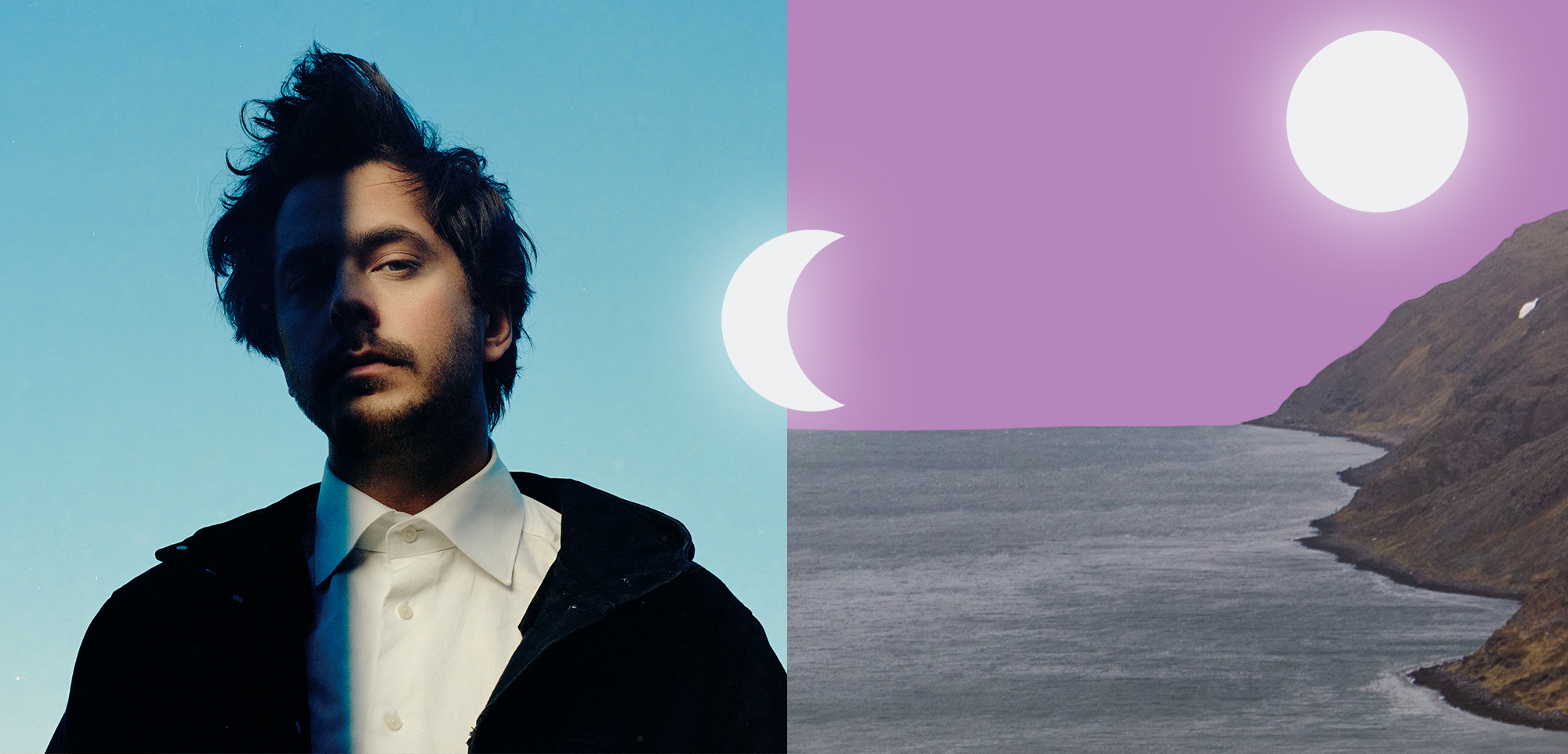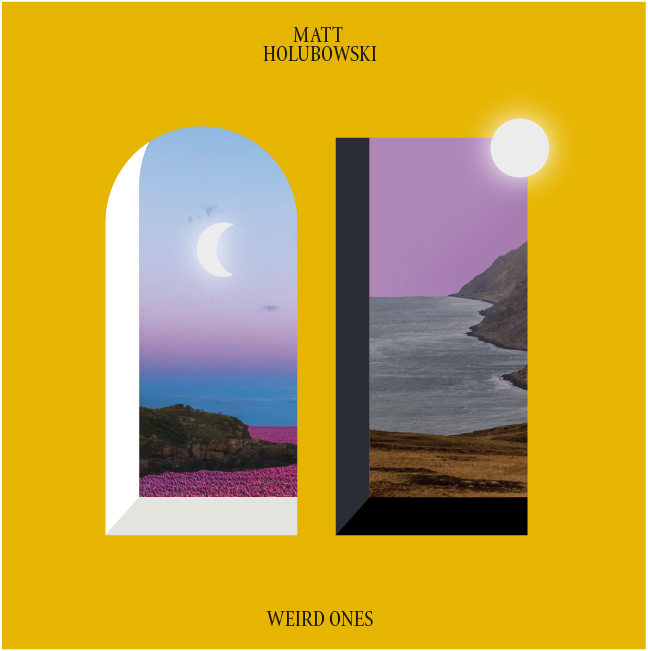 Après la parution en 2016 de Solitudes, l'album qui l'a fait connaître au grand public, Matt Holubowski a sillonné le Canada, l'Europe et les États-Unis, avalant les kilomètres et présentant au-delà de 200 spectacles. Le voici de retour sur disque avec Weird Ones, qui réunit un bouquet de chansons écrites entre Paris, Cracovie, Banff et Montréal.

Retrouvant en studio le réalisateur Connor Seidel, l'auteur-compositeur-interprète à la voix expressive et au phrasé unique pousse un cran plus loin les expérimentations sonores, nous faisant voyager entre douceur et intensité, son folk se parant de pop, de rock et d'accents indie. Abordant pour la première fois le thème de l'amour dans ses chansons, Matt Holubowski puise dans ses expériences et livre ses pièces les plus personnelles à ce jour, tirant parti de la fonction libératrice de l'écriture.
L'auteur-compositeur-interprète est appuyé par ses musiciens, le guitariste Simon Angell, le bassiste Marc-André Landry, le batteur Stéphane Bergeron et la violoncelliste et claviériste Marianne Houle, auxquels se sont greffés la violoniste Mélanie Bélair, le corniste Pietro Amato et la chanteuse Claudia Bouvette. « Lors des spectacles, la chimie avec les musiciens a vraiment opéré, explique Matt. J'ai écrit les nouvelles pièces en tenant compte de la cohésion que nous avons développée au fil des tournées. » Christian Adam-Gilbert (prise de son), Zach Hanson (mixage) et Richard Addison (matriçage) ont également collaboré à la production de l'album.

Weird Ones nous convie dans un univers parallèle au nôtre, un monde à la fois beau, bizarre, coloré et surréaliste, un lieu où tout est possible : « Dans les dernières années, on voit une réapparition de la popularité de l'étrange. J'ai toujours voulu cultiver une certaine étrangeté, raconte Matt Holubowski, et j'aime bien l'étrange quand c'est authentique, mais je n'ai jamais vraiment réussi à moi-même l'extérioriser. Quand j'essayais de le faire, ça sortait d'une façon plutôt inauthentique. Au final, j'ai réalisé que l'étrange c'est relatif et je pouvais bien le manifester et le célébrer d'une autre façon. Le titre, Weird Ones, fait référence aux personnes hors normes et singulières qui m'ont inspiré et qui continuent de le faire, que leur extravagance s'exprime avec flamboyance ou de façon plus intérieure. Je crois qu'il existe mille et une manières d'exploiter son côté weird et de s'en servir pour créer.. »

Sur cette offrande tout en nuances, l'auteur-compositeur oscille entre mélancolie et optimisme (Two Paper Moons), nous plonge en état d'apesanteur (Around Here), alterne entre l'ombre et la lumière (Thoroughfare), réfléchit sur la réussite (Greener). Weird Ones recèle sa part d'envoûtantes envolées (The Highlands) et de passages empreints d'intériorité (Moon Rising, prenante).

Maître des atmosphères, Matt Holubowski joue avec les contrastes (Down the Rabbit Hole) et tisse des ambiances planantes, comme en témoigne Eyes Wider. Sur la minimaliste mellifluousflowers, il renoue avec le folk dépouillé qui a fait sa marque alors que Love, the Impossible Ghost prend des allures de fresque. Weird Ones déploie tout un spectre de textures et de couleurs, un monde riche et fascinant qu'on n'a pas fini d'explorer.

WEIRD ONES EN SPECTACLE
Matt Holubowski et ses musiciens sont déjà en tournée, de passage prochainement au Théâtre Granada à Sherbrooke, au MTelus à Montréal, au Grand Théâtre de Québec, à la Salle Odyssée à Gatineau et au Great Hall à Toronto. Toutes les dates: mattholubowski.com.

_______________________________________________________________________________________________


After releasing Solitudes in 2016, the album that introduced him to a wider audience, Matt Holubowski toured across Canada, Europe, the United States, racking up the miles, and playing more than 200 shows. And now he's back with Weird Ones, a new record collecting songs written in Paris, Kracow, Banff, and Montreal.

Reunited in the studio with producer Connor Seidel, the singer-songwriter with the expressive voice and unique phrasing pushes sonic experimentation to another level. We are swept away by the sweetness and intensity of his folk style inflected with pop, rock, and indie. For the first time, Matt Holubowski tackles love in his songs, drawing from his experiences and delivering his most personal tracks to date, harnessing the writing process to break free.

On this new opus, the singer-songwriter was bolstered by his usual collaborators, guitarist Simon Angell, bassist Marc-André Landry, drummer Stéphane Bergeron, and cellist and keyboardist Marianne Houle, to whom were added violinist Mélanie Bélair, French hornist Pietro Amato, and singer Claudia Bouvette. « When we played shows, the chemistry between the musicians really paid off, » Matt explains. « The new songs I wrote took into account the bond we formed by touring together. » Christian Adam-Gilbert (recording), Zach Hanson (mixing), and Richard Addison (mastering), also contributed to the album's production.

Weird Ones invites us into a parallel universe, a world at once beautiful, strange, colourful, and surreal, a place where everything is possible: « In recent years, we've seen a resurgence of weirdness as a cool thing. I've always had this desire to cultivate a certain strangeness, adds Holubowski, and I like strange when it's genuine, but I've never really been able to manifest it how I'd like to. When I tried, it always came across as lacking authenticity. In the end, I realized that weird is a totally relative thing, and that I could manifest or celebrate it differently than just through sheer flamboyance. »

On this intricately nuanced offering, the singer-songwriter oscillates between melancholy and optimism (Two Paper Moons), plunges us into a state of weightlessness (Around Here), alternates between shadow and light (Thoroughfare), muses about success (Greener). Weird Ones contains its share of soaring flourishes (The Highlands) and passages that are stunningly inward-looking (Moon Rising).

A master of atmosphere, Matt Holubowski plays with contrast to great effect (Down the Rabbit Hole) and weaves ethereal soundscapes, as can be heard on Eyes Wider. On the minimal mellifluousflowers, he reconnects with his signature minimalist folk, while Love, the Impossible Ghost, takes on the scale of a fresco. Weird Ones deploys a wide spectrum of textures and colours, a fascinating and rich world that we've only begun to explore.

WEIRD ONES TOUR
Matt Holubowski and his musicians are already on tour, soon to be at the Granada Theater in Sherbrooke, the MTelus in Montreal, the Grand Théâtre in Quebec, the Odyssée Hall in Gatineau and the Great Hall in Toronto. All tour dates: mattholubowski.com
- 30 -
SOURCE: AUDIOGRAM