click here for the english version >>
Le duo montréalais Julie & The Wolf dévoile un premier extrait en écoute exclusive sur Ghost Cult Magazine. The Devil Is The Man est issu d'Ablaze, album à paraitre le 30 octobre prochain sur étiquette Audiogram. Un premier opus d'une qualité rare, auquel ont participé Michel Bélanger à la réalisation, Tom Baker au mastering (Nine Inch Nails, David Lynch, Juliette Lewis) ainsi que Shaun Lopez (Far, Deftones, Crosses) à la production sonore, à l'enregistrement et au mixage vocal. Il en résulte une collection de seize titres sombres et minimalistes, un véritable traité d'émotions dévastatrices entrelacé d'éclats de lumière.

Pour célébrer le fruit de cet ensemble, Julie and the Wolf tiendra une soirée gratuite au Centre Phi le 29 octobre prochain. Un événement durant lequel le duo offrira une prestation live sous projections cinématographiques. Une expérience sensorielle unique à ne pas manquer!

Bien que Julie & The Wolf soit une toute nouvelle entité, ses deux membres œuvrent depuis longtemps dans la scène musicale. Le parolier et chanteur Wolf Merzbacher est le leader du groupe métal montréalais Ileana, et la pianiste virtuose Julie a notamment contribué à la musique du court-métrage oscarisé The Lady in Number 6: Music Saved My Life. Ablaze, leur premier album en tant que duo, fusionne l'univers métal de Merzbacher avec la formation classique de Julie pour proposer un son jusqu'à présent inexploré. La voix souvent contemplative et cassée de Merzbacher rappelle parfois une ballade à fleur de peau, tandis qu'à d'autres moments elle s'élève sans peur jusqu'au cri de ses origines métal, hurlant avec une candeur émotive désarmante. Pendant que Merzbacher étale ses sentiments au grand jour, les déstabilisantes mélodies de Julie au piano viennent ancrer le tout dans un sol plus accessible, produisant une œuvre étonnante d'une riche et rare créativité.


–

Montreal-based ambient post-metal duo Julie & the Wolf have premiered The Devil Is The Man their first ever single, via Ghost Cult Magazine. The song opens their forthcoming debut Ablaze (Oct. 30th via highly acclaimed and respected Montreal label Audiogram), and showcases the unusual sonic elements that comprise the remainder of the album: vocalist and lyricist Wolf Merzbacher's robust yet emotive vocals soar atop pianist Julie's solemn, fragile pianos, and bleak, heart-wrenching strings.

To celebrate Ablaze's release, Julie & the Wolf will host a free launch event in their home city. Taking place in Montreal's legendary Phi Center, the show will feature a live performance and recording session from the band. Phi Center will host the event October 29, the evening before Ablaze's October 30th release, with more details to follow shortly.

Although Julie & the Wolf are a brand new entity in the music world, its two members have impressed listeners regularly in the past. Lyricist and vocalist Wolf Merzbacher fronts the Montreal metal band Ileana, and Julie contributed her classical piano virtuosity to the score for Academy Award-winning short film The Lady in Number 6: Music Saved My Life. Together, Merzbacher and Julie achieve a sound previously unheard in modern music; on Ablaze, which compacts 16 songs into 43 minutes, Merzbacher's metal background fuses with Julie's classical training to achieve the most universally enjoyable and sonically novel work either musician has committed to record.
- 30 -
SOURCE: AUDIOGRAM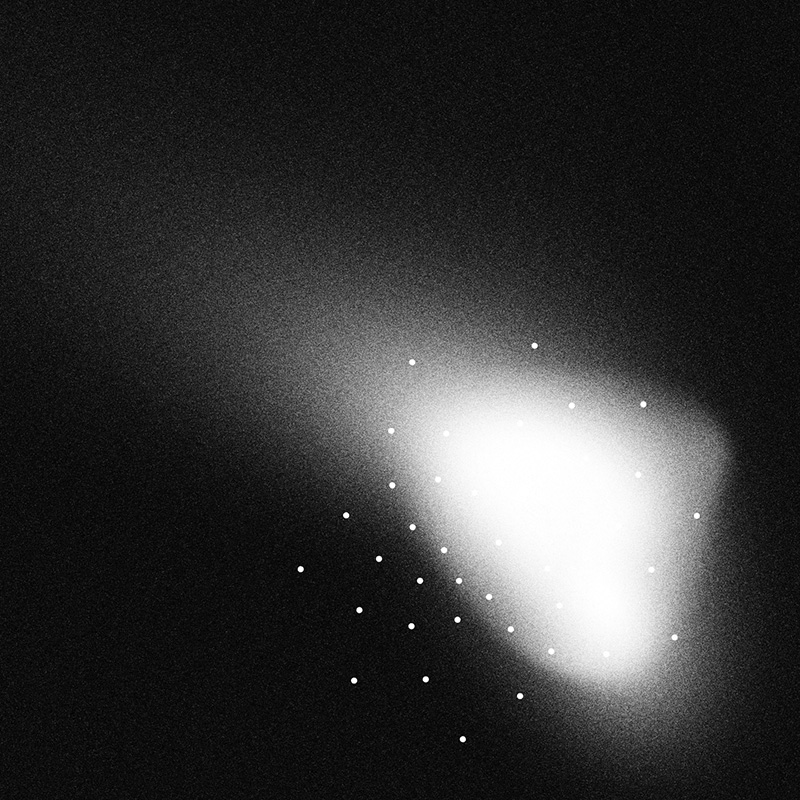 ABLAZE – 30 OCTOBRE 2015
01 The Devil Is The Man
02 Drama
03 On My Own
04 Reminiscent
05 Father
06 Red Snow
07 Ghost Run
08 Fiends
09 Tell Me
10 Devouring
11 Contrition
12 Alien Burial Ground
13 The Winners' Dance
14 Spiteful
15 Mute Fiends
16 Like Fish