ENGLISH follows
Peu importe où il promène sa guitare et son micro, Ian Kelly charme et séduit. Le folk enveloppant de l'auteur-compositeur-interprète continue de faire des adeptes à chacune de ses présences sur scène. Après son court passage en France l'automne dernier, Ian Kelly offrira maintenant une quinzaine de concerts au Québec et à travers le Canada. Il sera entre autre de passage au Club Soda dans le cadre du Festival Montréal en Lumière le jeudi 25 février prochain à 20 heures, en compagnie de son trio habituel formé de Jon Day aux claviers et Mark Nelson à la batterie, auquel s'ajouteront Didace Grondin-Brouillette aux guitares, David Carbonneau à la trompette et Josée Lefebvre aux choeurs.
Ian nous offre aujourd'hui un nouvel extrait radio « Complicated », accompagné d'un vidéoclip, tiré de son album Speak your mind écoulé à près de 15 000 exemplaires depuis sa sortie. Ce nouveau clip est une réalisation d'Annick Gamache et de Janique Crépeau à qui l'on doit le graphisme des 2 pochettes d'albums et les projections présentées lors des spectacles de Ian Kelly. Les réalisatrices ont été savamment appuyées dans leur travail par le talentueux photographe Martin Girard, de chez Shoot Studio, qui signe ici sa première direction photo en vidéoclip. Parions que ce ne sera pas sa dernière !
—-
Wherever he lays his guitar and microphone, Ian Kelly pleases and woos those present. It seems that each of his concerts wins him more fans who are charmed by his soft almost comforting folk. After a short tour in France last Fall, Kelly will now be hitting the road for a dozen concerts in Quebec and Western Canada. He will be offering a hometown concert at Club Soda on February 25th as part of the Montreal High Lights Festival (Montréal en Lumière). With him on stage that evening will be his usual stage partners Jon Day on keyboard and Mark Nelson on drums; the trio will be joined by Didace Grondin-Brouillette on guitar, David Carbonneau on trumpet and Josée Lefebvre on back-vocals.
Ian Kelly brings to you today a new single « Complicated », along with a new videoclip, taken from his second outing Speak your mind which has sold close to 15 000 copies to date. Annick Gamache, who stars in the video, and Janique Crépeau, who also did the graphic design for both of Kelly's albums and is behind all of the concert video design for Kelly, directed this touching videoclip. The directing duo was in good hands working alongside talented photograph Martin Girard, of Shoot Studio, who made his debut as director of photography. We're willing to bet this won't be his last clip!
- 30 -
SOURCE: AUDIOGRAM
« COMPLICATED »
Version radio disponible sur 45tours.ca | Available on DMDS
Album
Speak Your Mind
Disponible en magasin et sur iTunes /
Available in stores and on iTunes

EN TOURNÉE À TRAVERS LE CANADA
ON TOUR IN CANADA
15-01 – St-Hyacinthe
19-01 – Toronto
03-02 – Québec
04-02 – Dolbeau
05-02 – Alma
06-02 – Chicoutimi
13-02 – Magog
14-02 – Vitrine à Rideau
25-02 – Festival Montréal en Lumières – Club Soda
12-03 – Thunder Bay
13-03 – Winnipeg
14-03 – Regina
15-03 – Edmonton
16-03 – Calgary
18-03 – Vancouver
19-03 – Kelowna
07-05 – Trois-Rivières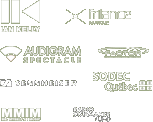 Téléchargements
Downloads
Contacts