nouvel extrait
CROSS (COMRADES II)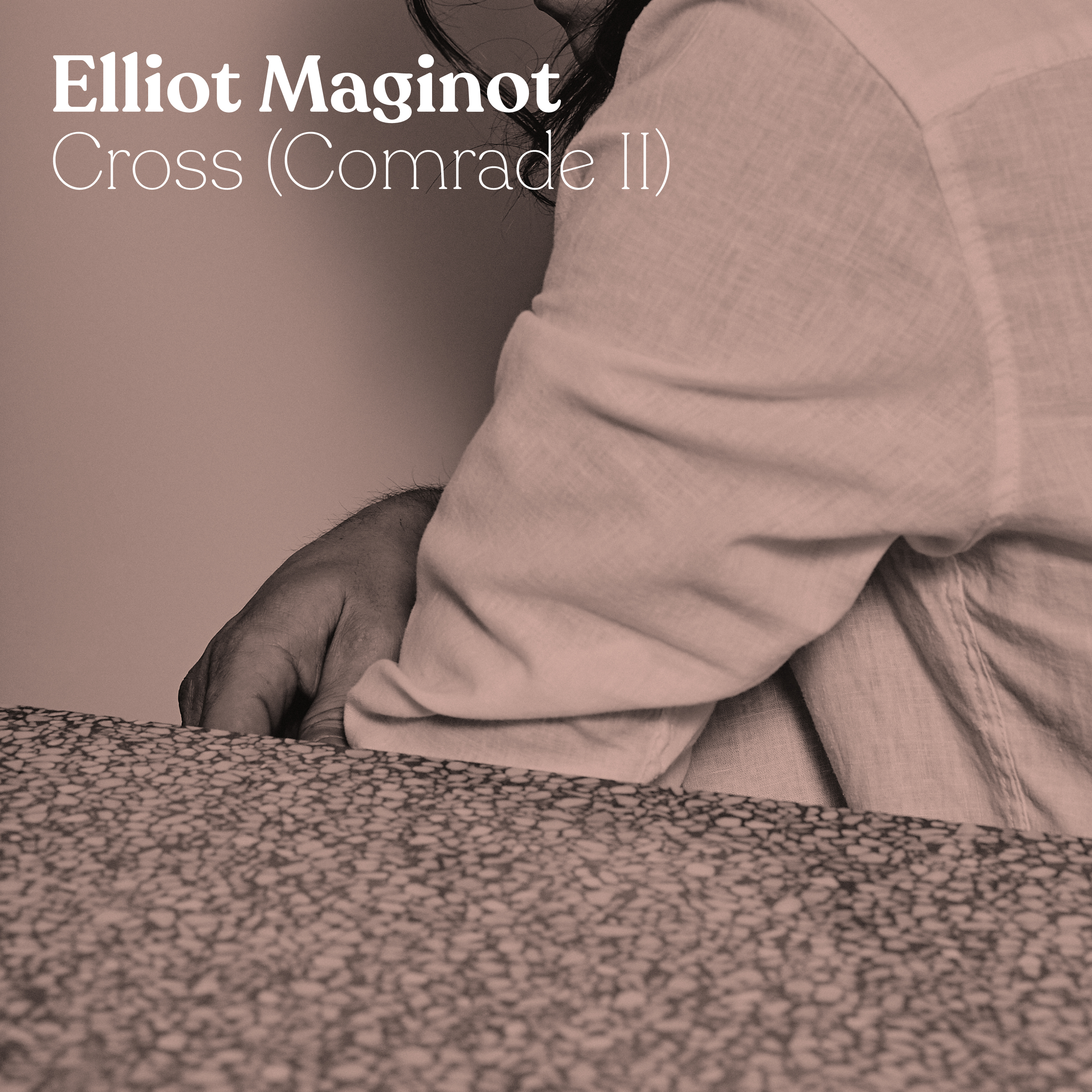 It's unrequited at the most.
Come on baby let it go.
If you want some blood,
Well shed some more.

SHOWS :

17 NOVEMBRE – Montréal @ Théâtre Fairmount
23 NOVEMBRE – Québec @ Complexe Méduse
03 DECEMBRE MARS – Toronto @ Burdock
21 MARS – Lavaltrie @ Chasse-Galerie
22 MARS – St-Hyacinthe @ Zaricot
23 MARS – Sherbrooke @ La Petite Boîte Noire
28 MARS – Amqui @ Salle Jean-Cossette
12 AVRIL – Gatineau @ La Basoche
13 AVRIL – Lac Brome @ Théâtre Lac Brome
02 MAI – Trois-Rivières @ Salle Anaïs-Allard-Rousseau
03 MAI – Jonquière @ Côté Cour






Elliot Maginot dévoile aujourd'hui Cross (Comrade II), une nouvelle pièce de son prochain album Comrades co-réalisé avec Connor Seidel (Matt Holubowski, Soran).

Ce deuxième album sera disponible le 2 novembre prochain, plus de trois ans après la sortie du remarqué Young/Old/Everything.In.Between.L'album Comrades est en prévente maintenant en formats vinyle, CD et numérique.

Découvrez dès maintenant le vidéoclip Cross (Comrade II), une expérience immersive réalisée par St-Dié qui nous transpose dans la très étrange épopée d'un jeune couple et sa caméra VHS.


TROIS SPECTACLES-LANCEMENTS

Elliot Maginot présentera son nouveau spectacle pour la première fois le 17 novembre au Théâtre Fairmount dans le cadre de M pour Montréal, ensuite à Québec le 23 novembre au Complexe Méduse et le 3 décembre à Toronto au Burdock Music Hall.

______________



Elliot Maginot reveals Cross (Comrade II), a new track from his upcoming record Comrades co-produced with Connor Seidel (Matt Holubowski, Soran).

This second album will be available on November 2nd, a little over three years after the release of the acclaimed Young / Old / Everything.In.Between.

The single is released with a video by St-Dié, an immersive VHS experience that transposes us into a young couple's very strange day and night.

ELLIOT LIVE!

Elliot Maginot will present his new show Comrades for the first time on November 17 at the Fairmount Theater as part of M for Montreal, and then in Quebec City at Complexe Méduse on November 23 and in Toronto at the Burdock on December 3rd. Tickets are on sale now!
SUIVEZ ELLIOT MAGINOT
facebook | instagram | twitter
- 30 -
SOURCE: AUDIOGRAM