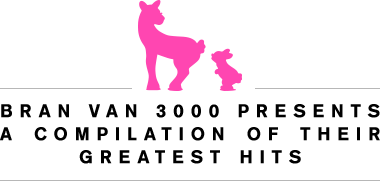 pour la version française, cliquez ici >>

Famous musical collective Bran Van 3000 presents a compilation of 18 of their greatest hits, including Drinking in L.A., Astounded, Afrodiziak, Go Shoppin, Couch Surfer and more.

As a bonus, Bran Van inserted a new version of Drinking in L.A. revisited by James DiSalvio, Pierre-Luc Cérat, Stephane Moraille and EP Bergen. The record is packed with prime special guests Curtis Mayfield, Youssou N'Dour, Big Daddy Kane and Eek-A-Mouse.

Bran Van 3000 astonished everyone in 1997 with the launch of their first album GLEE. The band's music traveled far and wide on the dance floors of Canada, the United States, Great Britain, Germany and beyond.

Twisting among pop, electronic, hip hop, house, folk, soul, dance and groove, Bran Van 3000 is a unique nomad of musical genres. So many artists helped shape these sounds through the years, notably Eric-Pierre Bergen, Stéphane Moraille, Sara Johnston, Jayne Hill, Jean Leloup, Steve « Liquid » Hawley, Kim Bingham and of course James Di Salvio, great cosmic conductor of the collective recognized as an essential of any music collection.
- 30 -
SOURCE: AUDIOGRAM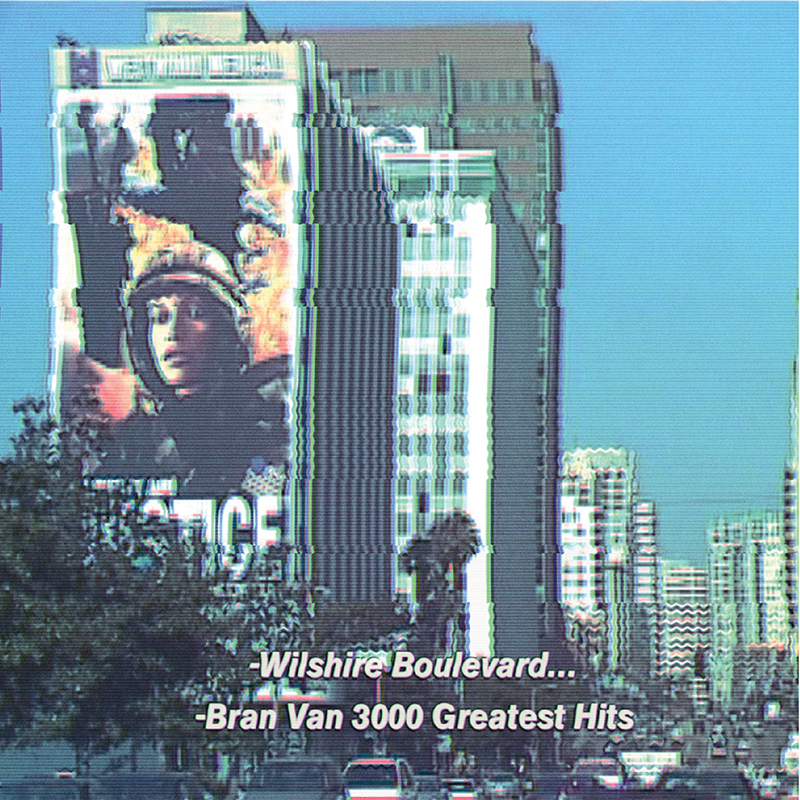 BRAN VAN 3000 – GREATEST HITS
available in store and online