Click here for english version
« Quel tournage; se promener la nuit sur un beau vélo dans les rues de Montréal et Brooklyn! J'aime le fait que le concept ne se rattache pas de trop près aux paroles et à l'histoire de la chanson. Ça préserve une excitation et une sensualité sans être trop narratif. Félicitations à tous les membres de l'équipe de production, qui se sont rapprochés en cours de route. Vive la gang des BMX! »
— ARIANE MOFFATT
« On a fait la fête la nuit avant le tournage à NYC, et Ariane a sans doute donné sa meilleure performance à vie dans un vidéoclip. »
— GABRIEL POIRIER-GALARNEAU (réalisateur/director)
Avant qu'elle ne s'envole pour la France (le 12 novembre au Trabendo de Paris notamment), ne manquez pas Ariane en spectacle à L'Anglicane de Lévis le 25 octobre, et, pour une représentation unique et hors du commun, le 27 octobre prochain à l'Église Ste-Rose de Laval.

"Such a fun shoot : riding at night on a nice bike in both Montreal and Brooklyn! I like that the concept isn't too attached to the song lyrics and story. It kept the thrill and sensuality but it's not overly narrative. Cheers to all the prod crew that became closer friends through the process. Vive la gang des BMX!"
— ARIANE MOFFATT
"We partied the night before the NYC shoot, and Ariane probably gave her best performance ever in a music video."
— GABRIEL POIRIER-GALARNEAU (réalisateur/director)
Catch Ariane before she takes off to France (notably November 12th at Trabendo de Paris)! She'll be performing at L'Anglicane in Levis on October 25th, and will give a truly unique show at Ste-Rose Church in Laval on October 27th.
- 30 -
SOURCE: AUDIOGRAM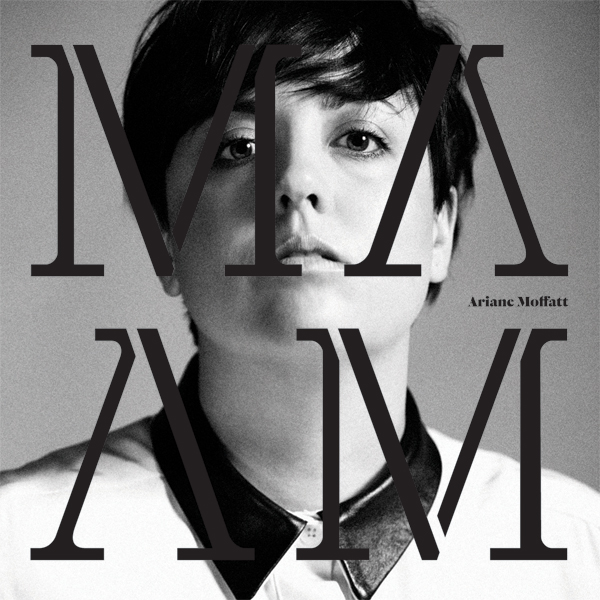 ARIANE MOFFATT – MA
Disponible en magasins
et en ligne sur
Available in stores
and online




SPECTACLES 2012

19 OCT. | OCT. 19 New York
Webster Hall 20h BILLETS | TICKETS

25 OCT. | OCT. 25 Lévis
L'Anglicane 20h BILLETS | TICKETS

27 OCT. | OCT. 27 Laval
Église Sainte-Rose 20h BILLETS | TICKETS

09 NOV. | NOV. 09 Mâcon
La Cave à Musique

10 NOV. | NOV. 10 Istres
L'Usine

12 NOV. | NOV. 12 Paris
Le Trabendo BILLETS | TICKETS

15 NOV. | NOV. 15 Genève
Le Chat Noir BILLETS | TICKETS

16 NOV. | NOV. 16 Béthune
Le Poche 19h30 BILLETS | TICKETS

17 NOV. | NOV. 17 Ermont
Théâtre Pierre Fresnay

18 NOV. | NOV. 18 Longjumeau
Théâtre de Longjumeau 20h BILLETS | TICKETS

23 NOV. | NOV. 23 Chateauguay
Salle du Pavillon de l'Île 20h BILLETS | TICKETS

30 NOV. | NOV. 30 Waterloo
Maison de la Culture de Waterloo 20h BILLETS | TICKETS

01 DÉC. | DEC. 01 Montréal
Théâtre Corona 20h BILLETS | TICKETS

03 DÉC. | DEC. 03 Brossard
L'Étoile Banque Nationale 20h BILLETS | TICKETS

07 DÉC. | DEC. 07 Lachine
L'Entrepôt 20h BILLETS | TICKETS

15 DÉC. | DEC. 15 Sainte-Geneviève
Salle Pauline-Julien 20h BILLETS | TICKETS


SPECTACLES 2013
25 JAN. | JAN. 25 Saguemay
Théâtre Palace Arvida 20h BILLETS | TICKETS

08 FÉV. | FEB. 8 L'Assomption
Théâtre Hector-Charland 20h BILLETS | TICKETS

15 FÉV. | FEB. 15 St-Jean-sur-Richelieu
Cabaret-Théâtre du Vieux Saint-Jean 20h BILLETS | TICKETS

01 MAR. | MAR. 01 Joliette
Cabaret TELUS de la Salle Roland-Brunelle 20h BILLETS | TICKETS

16 MAR. | MAR. 16 St-Hyacinthe
Centre des arts Juliette-Lassonde 20h30 BILLETS | TICKETS

22 MAR. | MAR. 22 Beloeil
Centre Culturel de Beloeil 20h BILLETS | TICKETS

23 MAR. | MAR. 23 Victoriaville
Pavillon Arthabaska 20h BILLETS | TICKETS

05 AVR. | APR. 5 Sainte-Thérèse
Théâtre Lionel-Groulx 20h BILLETS | TICKETS

19 AVR. | APR. 19 Lasalle
Théâtre Desjardins 20h BILLETS | TICKETS

20 AVR. | APR. 20 Trois-Rivières
Théâtre CEGEP de Trois-Rivières 20h BILLETS | TICKETS

03 MAI | MAY 03 Terrebonne
Théâtre du Vieux-Terrebonne – Salle Desjardins 20h BILLETS | TICKETS

11 MAI | MAY 11 Ste-Agathe-des-Monts
Théâtre Le Patriote de Ste-Agathe 20h BILLETS | TICKETS