ARIANE MOFFATT – MA REMIX, November 6th
cliquez ici pour la VERSION FRANÇAISE
Ariane Moffatt has had a sensational year since the release of her critically acclaimed MA album earlier this year. The Quebec-based songstress has won the favour of fans and media alike; topping the Canadian charts (#1 on iTunes, #2 Billboard), appearing on the top-rated national radio show CBC Q (twice!), having the album long-listed for the prestigious Polaris Music Prize, and most-recently earning a nomination for 'Anglophone Album of the Year' at the 2012 ADISQ. With all the success for MA, it's no surprise that Ariane's songs have inspired a generation. Now, she has enlisted the creative direction of Montreal DJ/producer Poirier, to offer the MA Remix EP – Ariane Moffatt like you've never heard her before. The EP is set for release across Canada on November 6th on Audiogram Records.

Says Poirier of the collaboration, « Ariane first approached me to rework the track « Too Late », a steel drum-heavy track she thought would resonate with my Soca and Dancehall explorations. From there, the project took on a life of its own and she asked me to take the lead on the EP, giving me carte blanche to see it through. »

Featured on the EP, along with Poirier's remix are Austin, TX producer Dubbel Dutch, the dark ambient trio, Plaster, Canadian producer, remixer extraordinaire Nautiluss, and fan favourites, the Toronto duo Bonjay. The EP also features a remix from Poirier and one from Ariane herself on the track « Walls of the World. »

« Ariane was very inspired by the whole process and wanted to try her hand at writing using more electronic sounds, » suggests Poirier, « the result is a cohesive, dynamic record, one which certainly compliments the original, while standing on its own as an independent recording. My mission was to do something that would attract people who may not know Ariane as an artist, while at the same time appealing to her hard core fans – giving them something deeper. We are very happy with the results. »

MA Remix will be launched in Montreal on November 5th at 5295 Park Avenue. A Toronto show is in the works. Ariane will also be performing in NYC at CMJ on October 19th at Webster Hall, followed by further tour dates in Europe this November.
Faits saillants de la presse MA 2012:
« …rhythmic and hypnotic [...] it's a really good record«
– Jian Ghomeshi Q CBC RADIO ONE

« …this album has an irresistible groove… »
– Anna Asimakopulos CBC NEWS MONTREAL

« …there's no reason why her sincerity and infectious pop shouldn't make her even more popular with a wider audience… »
– EXCLAIM!

« …a real winner in hard with her first bilingual album… »
– TORONTO STAR

"…a new direction for the bilingual artist, incorporating a harder electro-pop sound and some of her best songwriting and melodies to date. »
– AUX

« …she takes a hell of a run at it. »
– MONTREAL GAZETTE

« …nouvel univers pour la toujours très talentueuse Ariane Moffatt. »
– LA PRESSE

« The result is laser-focused, showing Moffatt coming into her own as a producer. »
– UPTOWN WINNIPEG

« Quebec's reigning queen of electro-pop […] her latest album, 'Ma,' mixing stomping percussion with sexy electro-pop, almost giving artists like Robyn a run for their money. »
– SPINNER
PISTES MA REMIX
1. HÔTEL AMOUR
DUBBEL DUTCH REMIX

2. TOO LATE
POIRIER REMIX

3. WALLS OF THE WORLD
ARIANE MOFFATT REMIX

4. HÔTEL AMOUR
NAUTILUSS REMIX

5. IN YOUR BODY
PLASTER REMIX

6. L'HOMME DANS L'AUTOMOBILE
BONJAY'S DREAMHALL MIX
- 30 -
SOURCE: AUDIOGRAM

— La Presse/Le Soleil


— The Gazette


— Le Journal Métro


— Winnipeg's Uptown


— La Tribune


— Voir


— Le Journal de Montréal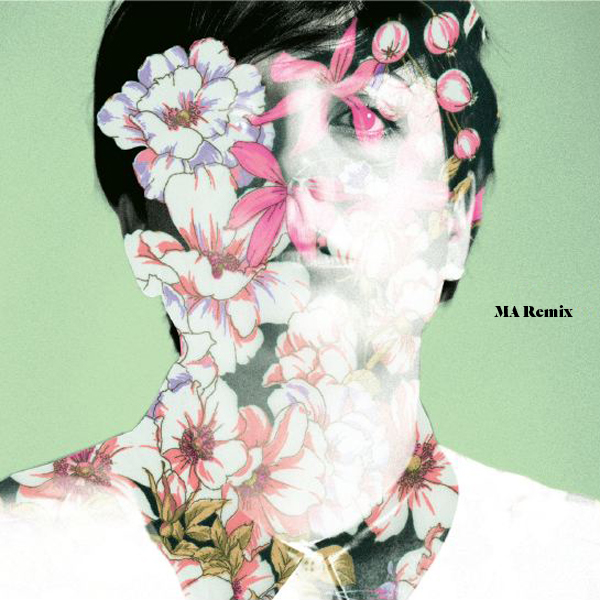 MA Remix
Available in stores
and online
November 6th, 2012


2012

19 OCT. | OCT. 19 New York
Webster Hall 20h BILLETS | TICKETS

25 OCT. | OCT. 25 Lévis
L'Anglicane 20h BILLETS | TICKETS

27 OCT. | OCT. 27 Laval
Église Sainte-Rose 20h BILLETS | TICKETS

09 NOV. | NOV. 09 Mâcon
La Cave à Musique

10 NOV. | NOV. 10 Istres
L'Usine

12 NOV. | NOV. 12 Paris
Le Trabendo BILLETS | TICKETS

15 NOV. | NOV. 15 Genève
Le Chat Noir

16 NOV. | NOV. 16 Béthune
Le Poche 19h30 BILLETS | TICKETS

17 NOV. | NOV. 17 Ermont
Théâtre Pierre Fresnay

18 NOV. | NOV. 18 Longjumeau
Théâtre de Longjumeau 20h BILLETS | TICKETS

23 NOV. | NOV. 23 Chateauguay
Salle du Pavillon de l'Île 20h BILLETS | TICKETS

30 NOV. | NOV. 30 Waterloo
Maison de la Culture de Waterloo 20h BILLETS | TICKETS

01 DÉC. | DEC. 01 Montréal
Théâtre Corona 20h BILLETS | TICKETS

03 DÉC. | DEC. 03 Brossard
L'Étoile Banque Nationale 20h BILLETS | TICKETS

07 DÉC. | DEC. 07 Lachine
L'Entrepôt 20h BILLETS | TICKETS

15 DÉC. | DEC. 15 Sainte-Geneviève
Salle Pauline-Julien 20h BILLETS | TICKETS


2013
16 JAN. | JAN. 16 Rouyn-Noranda
Théâtre du Cuivre 20h BILLETS | TICKETS

18 JAN. | JAN. 18 La Sarre
Théâtre Télébec et Salle Félix-Leclerc 20h BILLETS | TICKETS

25 JAN. | JAN. 25 Saguemay
Théâtre Palace Arvida 20h BILLETS | TICKETS

08 FÉV. | FEB. 8 L'Assomption
Théâtre Hector-Charland 20h BILLETS | TICKETS

15 FÉV. | FEB. 15 St-Jean-sur-Richelieu
Cabaret-Théâtre du Vieux Saint-Jean 20h BILLETS | TICKETS

01 MAR. | MAR. 01 Joliette
Cabaret TELUS de la Salle Roland-Brunelle 20h BILLETS | TICKETS

16 MAR. | MAR. 16 St-Hyacinthe
Centre des arts Juliette-Lassonde 20h30 BILLETS | TICKETS

22 MAR. | MAR. 22 Beloeil
Centre Culturel de Beloeil 20h BILLETS | TICKETS

23 MAR. | MAR. 23 Victoriaville
Pavillon Arthabaska 20h BILLETS | TICKETS

05 AVR. | APR. 5 Sainte-Thérèse
Théâtre Lionel-Groulx 20h BILLETS | TICKETS

19 AVR. | APR. 19 Lasalle
Théâtre Desjardins 20h BILLETS | TICKETS

20 AVR. | APR. 20 Trois-Rivières
Théâtre CEGEP de Trois-Rivières 20h BILLETS | TICKETS

03 MAI | MAY 03 Terrebonne
Théâtre du Vieux-Terrebonne – Salle Desjardins 20h BILLETS | TICKETS

11 MAI | MAY 11 Ste-Agathe-des-Monts
Théâtre Le Patriote de Ste-Agathe 20h BILLETS | TICKETS